US IN A SNAPSHOT
Curtis Architecture is an Iowa based firm specializing in commercial restoration architectural and interior design. 
New to This?
New to the architectural process? Don't worry, most of our clients are. We take pride in listening to your needs, while delivering a design experience that is as stress-free as possible. Our approach is instructional, full of guidance, hands-on, and informative. We address construction costs, design ideas and function early and often. We also utilize 3D color renderings to help you visualize the final product. Throughout the design and build process, we are available to answer any questions you or your general contractor has about the project.
We are Your Advocate
We specialize in design, construction drawings, and overseeing construction projects with fine detail to ensure that your designs are executed properly. If you don't have a general contractor yet, our process allows you to bid it out to get the best possible price for your build. If you have already selected a general contractor to build your project, we have the knowledge and ability to verify and analyze a subcontractors pricing and achieve the best price for you. As your architect advocate, we provide you professional representation throughout the project keeping your best interests in mind.
Less Than You Think
Architectural services do not have to break the bank, in fact your first meeting to discuss your project won't cost a dime. We will look at your project as a third party advisor, apart from the contractor or your personal experience. This allows us to recommend a direction for you to go without bias or attempting to secure a future job. We have a pressure free philosophy, we want to build a partnership with you and want to make sure that it is a good relationship for both of us. It is our hope that regardless of if we do a project together or not, you have a great experience with Curtis Architecture & Design, P.C.

OUR PROCESS
Our proven process is unique and helps guide our clients through their project helping them understand what is happening every step of the way.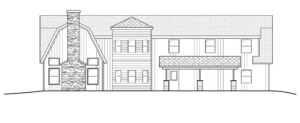 BRAINSTORMING
The initial idea is either the easiest or the hardest part. Whether you know exactly what you want or have no idea, our team will guide you through the process. Our team can bring new ideas to the table that make you fall even more in love with your design or help you narrow down your choice to what makes the most sense for your project and the the purpose for your space.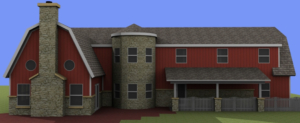 3D RENDERINGS
3D renderings bring the flat design concept to life. These drawings help us fine-tune the details of your design and create the concept that will become your business or rental property. We can create mockups for each side of the façade of your building and for each interior, whether ground level or bird's eye, you'll not only know what you're looking at, you'll love it.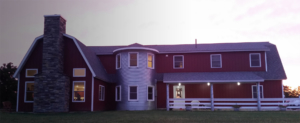 COMPLETION
We know that this isn't just a building to you, it's where you will land you next big client, grow your team to 250, and celebrate 50 years in business in. It's where your tenants will feel at home in the center of downtown. It's where a couple will celebrate their marriage with 400 of their closest friends and family. This is why we stay with you throughout the entire process and work with your general contractor to ensure complete accuracy, from initial concept to move-in day.

OUR TEAM
Our experienced and driven team of professionals will guide you every step of the way.